Resources @ A to Z
Animals in Winter – Little Giraffes Teaching Ideas Photos of activities across the curriculum for learning about animals in winter. 
Grade Level(s): Preschool, K, 1-2
Winter Teaching Theme Ideas and Activities at Little Giraffes
Winter Games, Arts and Crafts, Literacy and Math Activities.   Grade Level(s): Preschool, K-2
Polar Regions at Little Giraffes  How to make a Milk Jug Igloo Activity.
  Penguin Calendar Numbers 0-31    Printable penguin cards with numbers 0-31 plus blank cards. Sized for a calendar or to use for manipulatives, learning centers, counting, or print multiple copies for matching, addition & subtraction problems, etc  Grade Level(s): Preschool, K, 1-2 
Winter Printables  Printable books and coloring pages with a Winter theme.
Polar Bear Word Puzzles Word search, word scramble and crossword puzzle with facts about polar bears.
Polar Animals Printables  Worksheets, Puzzles, Patterns, and activities with a Polar Animal theme.  Grade Level(s): Preschool, K-5 
Related Themes
Snow  Snow themed Lesson Plans. 
Polar Bears   Lesson Plans, Printables, and Resources.  
December  Themes, Resources, Lesson Ideas and Printables  that occur in the month of December.  G
January  Themes, Resources, Lesson Ideas, and Printables that occur in the month of January.   Grade Level(s): Preschool, K-5
Resources @ Other Sites
Winter
Preschool learning activities and ideas, fingerplays, nursery rhymes, art activities, and a few melting experiments for young scientists.  
Grade Level(s): Preschool
Winter Crafts for Kids 
Winter themed activities, crafts, and printables for kids.  
Grade Level(s): Preschool, K, 1-2, 3-5
Mittens Unit 
Find FREE songs, poems, activities, and book selections to use in your classroom! 
Grade Level(s): K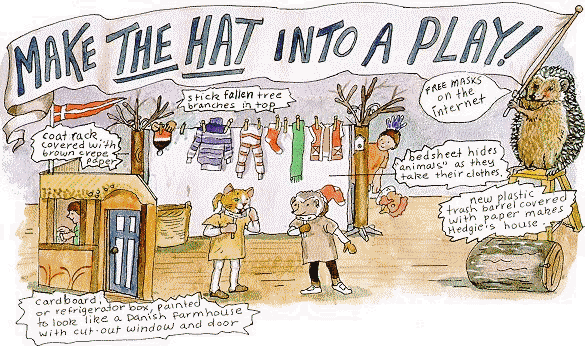 Make The Hat Into a Play  by Jan Brett 
Grade Level(s): K, 1-2 
The Hat
Jan Brett's printable masks  
Grade Level(s): K, 1-2
The Hat (coloring page)
Jan Brett's coloring page for The Hat 
Grade Level(s): K, 1-2
The Mitten 
Jan Brett's printable masks for the animals in the story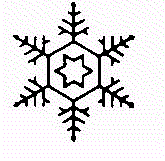 Frosty Readers  Several classes participated in this project and had their work published on this website. 
Grade Level(s): 1-2, 3-5
Mittens Songs & Poems 
mittens songs and poems
Grade Level(s): Preschool, K, 1-2, 3-5
Winter Songs & Poems
Song or Poem
January, February, Snow, New Year 
Grade Level(s): Preschool, K, 1-2, 3-5